In this article, we will share the best Oak Furniture Decorating Ideas as they look so stunning. We know that it became outdated because new high gloss, and glass furniture designs took their place but it is again gaining popularity in the last few years and we have noticed its presence in many modern designers' homes.
We understand that it is not easy to select the furniture that matches your style so we have included some of the best Oak Furniture Decorating Ideas that will surely help you. Oak furniture will provide a sophisticated look to the selected area. Let's learn more about oak furniture in this article!
List of 7 Stunning Oak Furniture Decorating Ideas: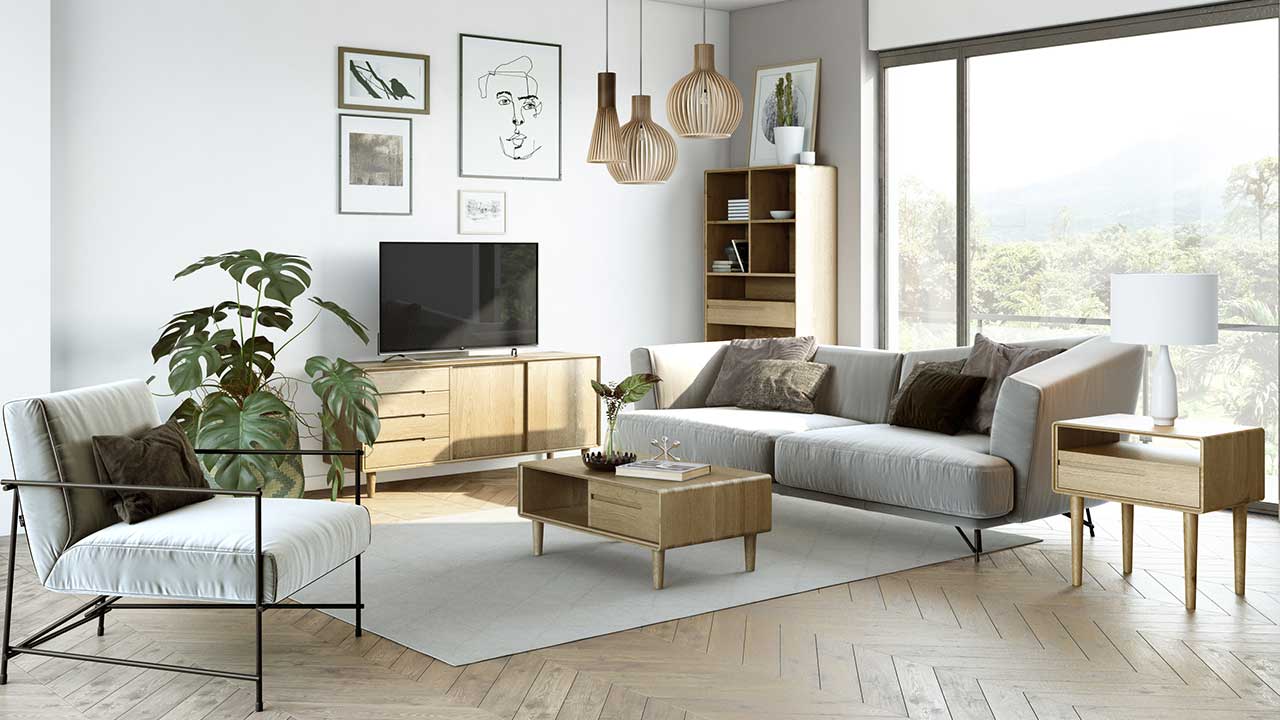 Source: houseofoak.co.uk
After reading these Oak Furniture Decorating Ideas, you may begin working on the one that interests you the most. Oakwood has a long history and it can be found in different areas of the world. It has been widely used by many countries due to its toughness and long-lasting nature. Let's learn how you can use it for your home!
Get a Cozy vibe with Rustic Oak Furniture:
This traditional oak range is quite popular and it has a good selection of bedroom, living room, and casual furniture. Rustic oak furniture will give you a beautiful and cozy vibe and its hefty structure and warm tones are just incredible. You can use leather sofas, fake fur, candles, wooden ornaments, and even galvanized metal to complete the rustic style.
Use a Painted Oak furniture:
You might want to use white trim oak paint on your house like this idea as it looks aesthetically pleasing. Always consider what type of oak wood you have because this will determine what type of paint to select. Painted finishes give you the opportunity to escape to the warm golden tones of normal oak furniture and that's exactly why it is a hit.
Select from the Cheshire Oak range:
The Cheshire oak furniture looks so sophisticated and it is widely used for both modern and country-style homes. There is a variety of designs available so you can easily choose one for your bedroom, living room, kitchen, and dining area. Furthermore, you can easily clean it by using any common furniture sprays and a clean towel.
Create a light airy atmosphere:
Give your room a peaceful oceanic effect by using bluish pastel accents with oak furniture because it looks really cool and to apply this idea, you need to use white oak furniture. This one is so unique among all the Oak Furniture Decorating Ideas because it is not like the other t earthy, heavy design interiors that are typically associated with oak furniture.
Give your Oak furniture a modern look:
We considered adding this one to the list of Oak Furniture Decorating Ideas because the combination of metal and oak furniture provides a soft touch to the room. It is one of the best options if you want to use oak wood furniture with a modern look. If you don't want to give your room an old effect, do not buy a whole set of furniture.
Earthy Accent Colors to Go With Oak:
Oak furniture goes nicely with any natural, earthy color like an oak tree's green foliage contrast with its brown wooden structure. The best thing is you can use it with any shade of oak, whether light or dark. Furthermore, Earthy tones work well as accent colors for the design accessories that will go with your oak furniture.
Create an aesthetic look with an Oakwood headboard:
If you are still unable to decide on one after reading all the above Oak Furniture Decorating Ideas, we are sure that this one would be of your interest because using a large, natural oak headboard will provide an aesthetic look to your room. If you want a modern oak headboard or a more natural look, make sure to pick one that highlights the oak's grain and texture.
Is oak furniture out of style?
This is the most asked question by the people, the good news is it is not outdated anymore and it is again gaining popularity due to its strength and durability. If you want to carve it in any shape it won't get damaged and it would be a good option to use oak furniture if you have children in your home.
Due to its toughness and the capability to be repaired easily if damaged, it is becoming a popular choice among people nowadays. The best thing is it requires low maintenance so you only have to dust it with a soft cloth, you can also polish it with oil every 6 months to keep it shiny.
Does grey furniture go with oak?
Grey furniture looks good and it also blends well with most varieties of oak, we think it looks especially nice with lighter, blonder oak furniture. This vibrant color can instantly change the look of your room.
You can also try cherry red, ochre yellow, lime green, and rusty orange to create a zesty palette for your oak wood furniture wood. But if you want to use a grey color, you can go for it because it will provide a nice touch to your oak furniture.
Wrapping Up:
We hope you liked reading these 7 Stunning Oak Furniture Decorating Ideas and now you are able to decide the best option for your home sweet home. There are a lot of benefits of using Oakwood furniture and the good thing is you can give it a modern look by applying the ideas that we shared above.
We have also given detailed answers to most asked questions including "Is oak furniture out of style?" and "Does grey furniture go with oak?" But if you still have any queries regarding Oakwood furniture you can comment below to let us know!